ABOUT ME
Welcome! 
I'm Rachel MacDonald – Life + Blog Coach, soul-centred writer and speaker, and I'm so thrilled you're here.
I run a business powered by authenticity and joy and my mission is to help bright sparks like yourself create bigger, bolder, richer, more radiant lives. Through one-on-one coaching and the words on this site, I help my clients and readers slice through fear and overwhelm and move into their magnificence, every day.
If that sounds like your kinda awesome, drop me a line on rachel (at) inspacesbetween (dot) com for my coaching packages. I would LOVE to team up.
On a personal front, I've been told I'm a 'Super Sagittarius,' which means the dial is cranked RIGHT UP on my positive-o-meter, and when I'm not coaching or tapping away on the keys, you can find me:
Marvelling at sunrises – I live by the beach, and seeing that big ol' orange sphere over the ocean never gets old
Sitting in meditation
Practicing Reiki (I'm a Level 1 practioner, studying Level 2)
Running, then stretching riiiiight out at a yoga class
Hanging with my gorgeous husband
Burying my nose in a good book; and
Belly laughing with my soul sisters
Life is beautiful.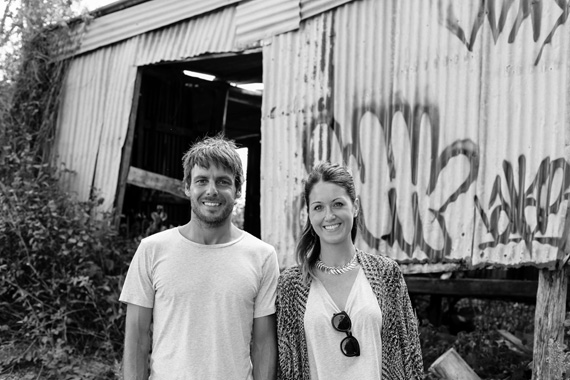 ABOUT IN SPACES BETWEEN
This site started as a thoughtfully curated collection of musings, visuals, inspiration and style – and like all good ideas, it's evolved and is still evolving. There are changes just around the corner, but let's just say, no matter what, In Spaces Between will pack a powerful punch. You'll continue to learn how to live your truth and how to live a big, bold, beautiful life. It'll all just be amplified.
What about the name?
Ultimately, In Spaces Between is a reminder. To take pause in the spaces between doing "stuff" – between work, hammering it out on the treadmill, toggling between 10 screens on the computer whilst wolfing down a salad sandwich – to consciously do the things that make you smile from the inside out.
AS SEEN IN
Proud to have been interviewed/ featured in the following places (amongst many others):
Let's connect/ join forces/ get to know each other:

TWITTER: Tweet me.
FACEBOOK: Join over 5500 empowered souls in the In Spaces Between Facebook tribe.
PINTEREST: Check out my inspiration boards on Pinterest.
INSTAGRAM: @rachelmagahy
EMAIL: I love receiving your emails (you can get me on rachel@inspacesbetween.com) but please note that due to the large volume of mail landing in my inbox, I'm unable to answer all requests for advice personally.

Grab your gift… 
Get your hands on a FREE copy of my eBook More Magic, All the Time: 20 Ways to Create Your Best Life Ever (and psst, people have been saying it's pretty freaking sweet).
Grab it below:


SUBMISSIONS AND ADVERTISING
If you'd like to share your product or company, discuss advertising or sponsorship, team up on a giveaway, ask a question or have a chat, please email me on rachel@inspacesbetween.com.
I love discovering new things and am certainly open to submissions of products/ services for potential review, but please note I will only review products/ services I like after trying them myself.
If I think your product is a good fit for In Spaces Between and that my readers will get the same joy out of that I did, then we're golden. As you can understand, being transparent and open with my readers is of utmost importance to me so opinions presented on In Spaces Between will always be my own, and will not be influenced by compensation.

IMAGES
All photos are my own unless otherwise stated. Please spread the love and link back In Spaces Between if you're reposting on your blog (it helps me discover you too).
If your image appears on this site and is incorrectly credited or you'd like it removed, please email me and I'll ensure it's properly sourced or taken down immediately.