As I spoke about here, we went to Melbourne for four days last week for a mini-getaway. The aim was to catch up with our special friends that live in our second favourite city in the world (New York is our first… I'm sure that doesn't surprise anyone!) and to eat, shop, relax (well, that one didn't really happen) and just have a good time. And that we did. In fact, we had a bloody awesome time!
Despite our best intentions to get completely snap-crazy, we found that we were too busy enjoying the moments to pull the camera out, adjust the settings and document the whole trip in pictures. It's also quite hard to wangle an SLR with arms full of shopping bags as we found… but anyway, we managed to get quite a few shots, as you'll see below.
"Hurro Melbourne, is that chu? We enjoy you. Immensely."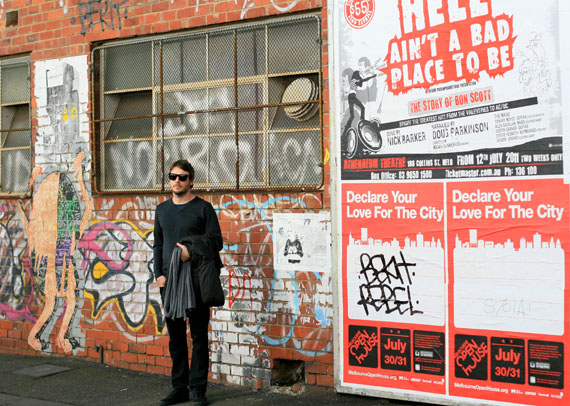 Ramai breaking in his new shades… and declaring his love for the city.
Melbourne is known for it's cool alleyways and awesome street art. Gorgeous colours to brighten even the dreariest winter's day.
Veggie burgers and fries were pretty much my staples over the weekend (yep, eating was clearly the theme) but Ramai and I got the best of both worlds for breakfast each day – I'd order muesli or porridge and he'd order some delicious hot breakfast and we'd do half/ half. Sweet and savoury. That's what it's all about! Devoured this muesli at Caffe Sienna on Chapel St, South Yarra. Great food and toasty warm inside = yes!
This was to-die-for! The best baked eggs ever, mixed with a delicious spicy tomato sauce, basil, spinach and mushrooms. Quite coincidentally, I saw this recipe online yesterday as well. The universe is telling me something: BUY RAMMIKENS. Got it!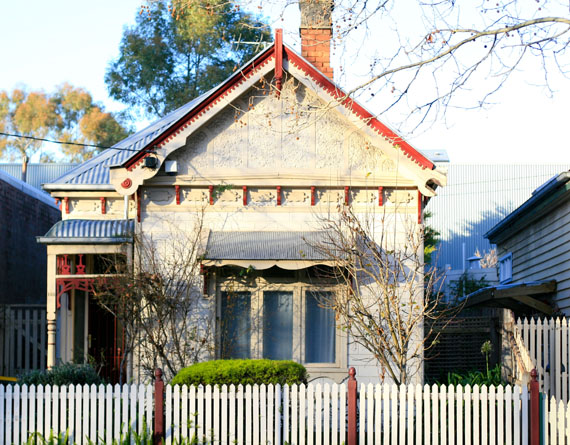 My girl Jess and her man Dave live in Fitzroy and we spotted this cute house (among many others) as we headed to catch the tram one morning. So quaint, I love the red accents.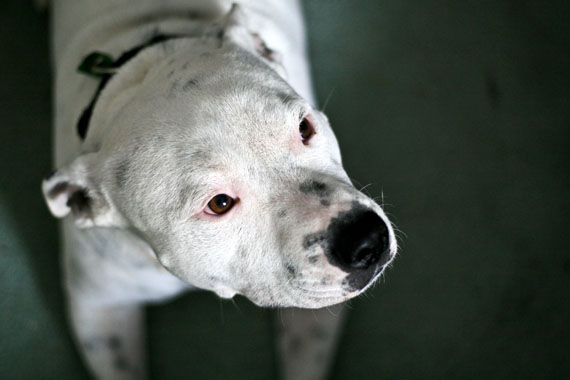 This is Wilco, the coolest cat dog on the block…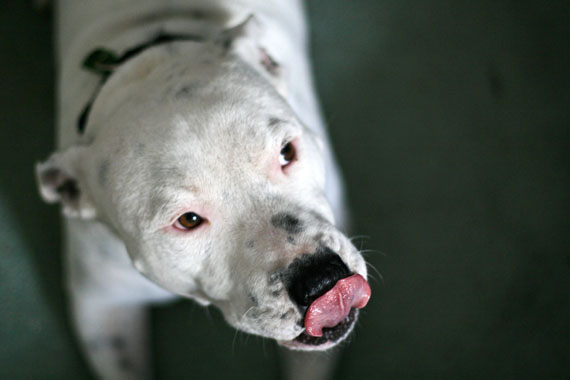 …Except for when he mauls the vintage fur jacket I scored in New York! This is him licking his lips in anticipation, no doubt.
"Jacket, just wait til they leave to go shopping. YOU'RE DEEEEEAD! (evil voice)." 
Trying to look coy?
Ramai propping himself up on coffee after a few late nights in a row.
Morning dew.
And afternoon sun.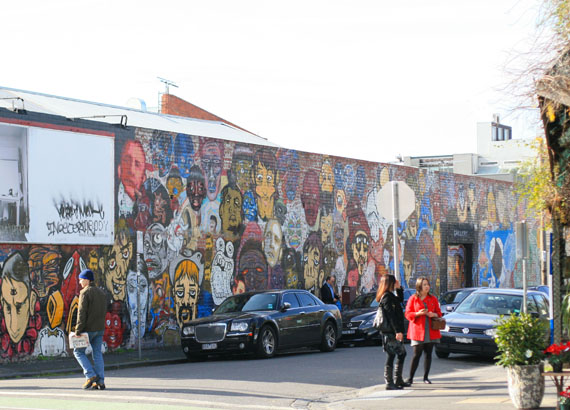 Streets of Fitzroy.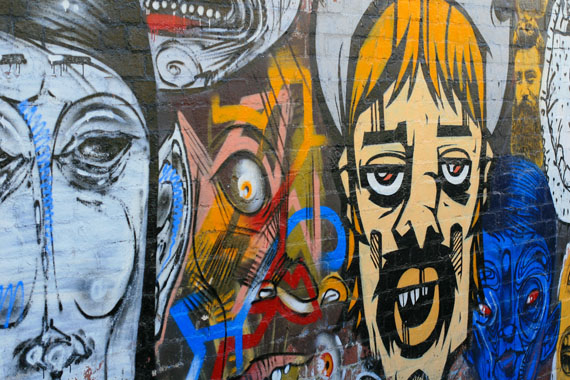 Up close. Love the blue!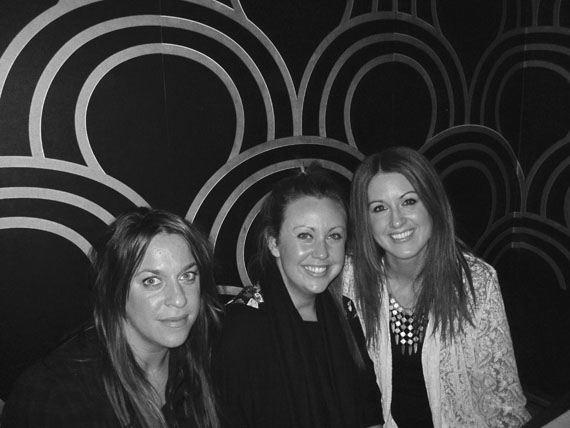 Camilla, Jess and I at The Grace Darling Hotel, Collingwood, enjoying drinks, good food and lots of laughs. Cool spot for a relaxed night out. Oh and I'm also wearing the lace kimono I told you about yesterday!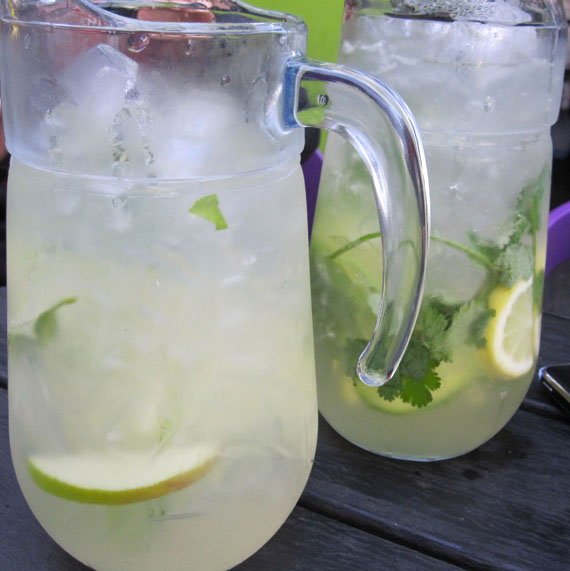 Cocktail jugs at the Carlton Club in the city. Soooo good! I could have quite easily continued on here way into the night.
Excuse the dodgy "joined" photo, but this is what 75,000 people at the MCG looks like. We went to see Ramai's football team (Essendon) play Carlton, and although they lost, it was heaps of fun to pop our friends "AFL cherry" — they'd never seen a live game before and were in awe!
Willy being staunch (and adorable) on the couch.
Willy's mama and papa – aren't they sweet?! Love you guys xx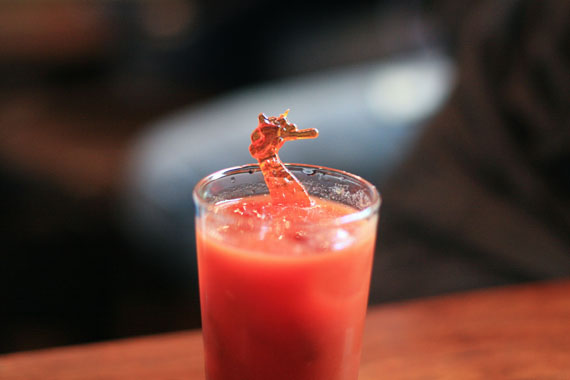 Lots of Bloody Mary's for Ramai on this trip (can anyone say obsessed?) Look at that dollop of mustard!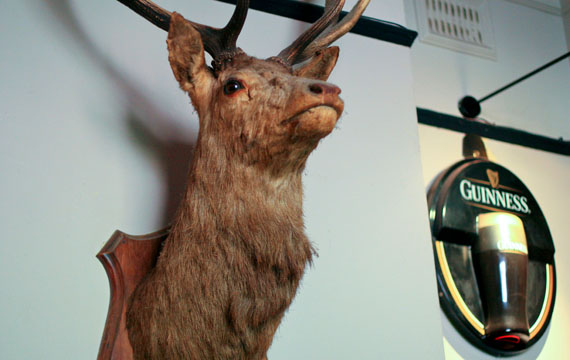 Captain Deer Head keeping an eye on the proceedings at the The Napier Hotel.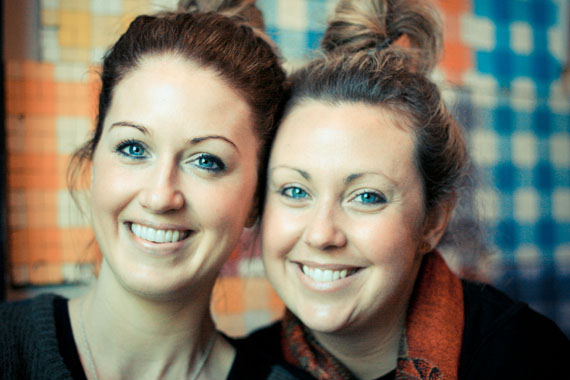 Jess and I. Not to totally draw attention to my grill or anything, but I'm wearing my Invisalign braces in this picture – pretty discreet, right?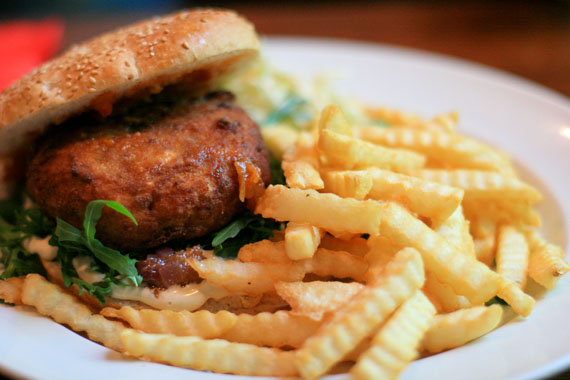 As I said, veggie burgers and fries… healthy, yeah?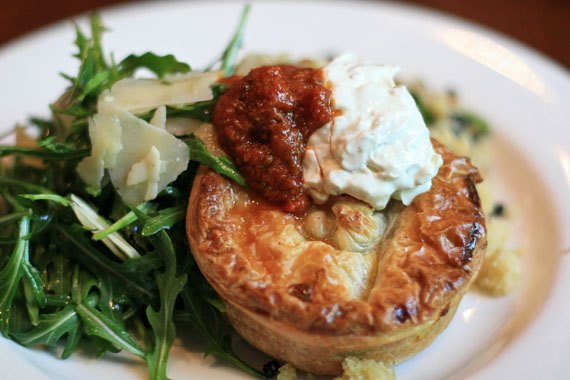 We didn't order this pumpkin pie but I had major food envy when it arrived. Nom, nom, nom.
And that's it folks, hope you liked this little look at our weekend away. Travelling is seriously the best!