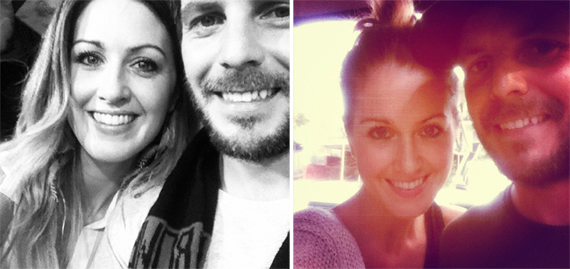 In 6 weeks time, I'll be walking down the aisle and exchanging vows, rings and kisses with the love of my life – who, coincidentally, I've been with for 6 years (our 6 year anniversary is the day after our wedding).
To continue the 6 theme, the reason I've been missing in action around here is because I've given myself a deadline of May 6 to have pretty much everything planned and locked away for our wedding. We're visiting our venue that day to meet with a few of our superstar suppliers for the last time and I've always liked the idea of having things sorted a few weeks out so that the remaining weeks before the Big Day can be dedicated to some serious quality time with my love before we do this thing called marrrrrriage.
I've had thoughts of doing a "Diary of a Bride-to-Be" type series starting a month out so let's get up-to-the-minute with a mish-mash of random things I've been doing/ thinking/ loving/ trying out of late. I've missed you guys.
BEAUTY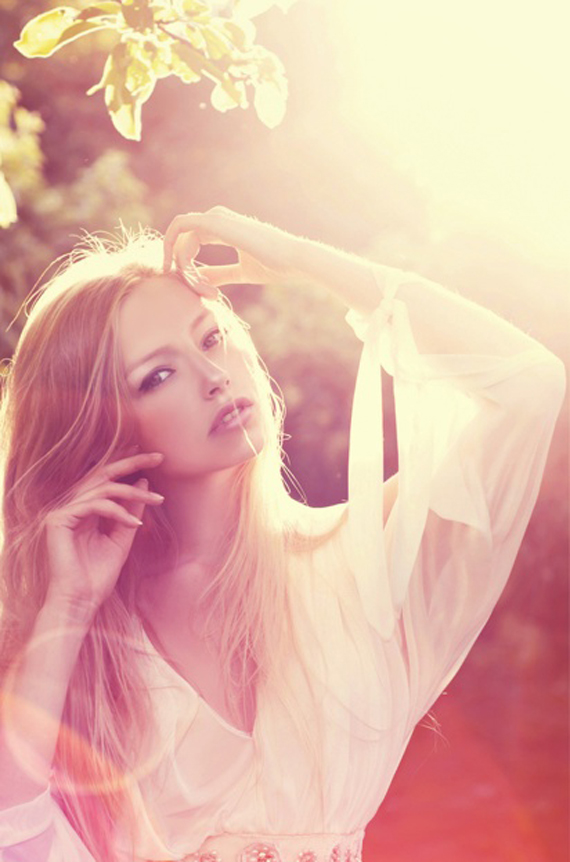 I'm on session 4 of a 6 session Hydrazone facial package at Pure Indulgence, which means alternating between gentle lactic acid peels and microdermabrasion. I'm obsessed with facials and they advise you get these close together (once a week) so I definitely look forward to "facial day" when it's approaching!
The sessions have made a noticeable difference to my skin and following Zoe Foster's glowing (geddit?) review of Omnilux Revive, I may do a sesh or two under the light in the week leading in to the wedding. Has anyone tried Omnilux? I've actually got the hand-held version, the New-U, and I promise myself I'll use it at least every second day… and never do. I must, I MUST.
HEALTH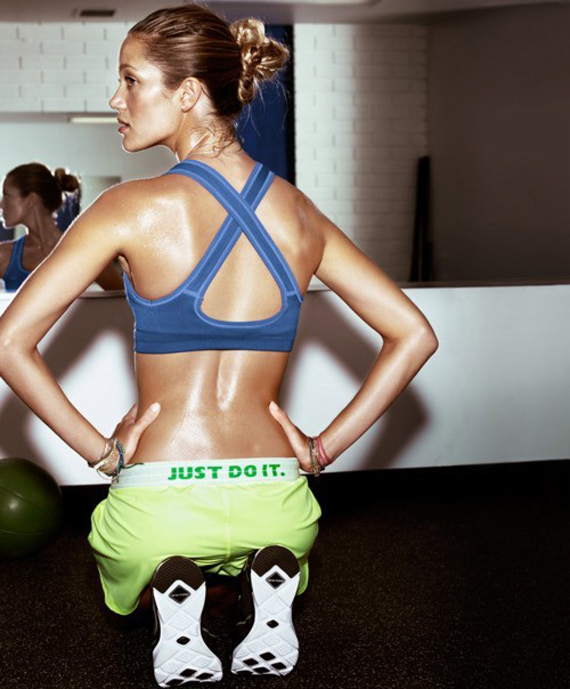 1. Hypoxi
I'm going to do a separate post on Hypoxi to explain all the finer details, but let's just say I'm a huge fan! I've got 12 sessions booked for the next 6 weeks – 6 of which I'll probably do right before the wedding – with the aim of not only feeling as toned as possible, but because it's awesome for circulation and lymphatic drainage. Yes!
2. Bootcamp and PT 
I do bootcamp twice a week at the moment but the structure is changing so I may be doing once a week plus a few smash-it-up PT sessions. Argh, help me!
3. Running 
I'm currently running about 30 – 40kms a week.
4. Eating
This is where I've been a little up and down. I find it very hard to be super, super strict on what I'm eating when I'm really happy. I know that might sound a little weird but thinking back over time, the only times I've ever been really full-on with following a "diet" as such has been when I've been unhappy (hello ex-boyfriend mistake).
My approach is definitely 80/20 (or 70/ 30, if I'm honest) and while I've still had my sneaky chocolate or a wine here or there, I've been eating lots of veggies and keeping my protein up so I feel satisfied after a meal.
In saying that, I'm definitely going to give the no-chocolate thing a solid go over the next few weeks – I don't need it and I know I'll feel better with less sugar in my life. Also: less sugar = glowy skin = WIN.

PLANNING & ORGANISATION
* my work computer (this folder system is replicated on my home computer too!) 
I was telling some friends on Twitter that I have spreadsheets for spreadsheets and Master Lists for my lists… and I wasn't exaggerating.
I'm a bit of an organisation nut by nature anyway, but it's surprised me how many times I've "re-done" the moodboards for the different areas of the property where we're getting married (all up there are 5 areas that need to be decorated quite substantially).
I blame Pinterest. Just when I think I've got all my ideas sorted, I see some shiny new pin pop up and thus unfolds the "Should I do something like that? Do I have time/ budget/ the inclination?" debate in my head. It's a rollercoaster ride through paper lanterns and fabric strips, I tell ya (it would be remiss of me not to say here that Pinterest has actually been amazing for wedding planning).
I've found Evernote to be a saviour and I have a variety of Notes set up that I add to quite regularly, including:
Songs: Music is so important at a wedding and there's a lot to choose. Music for when the guests are gathered waiting for the bride to arrive, the processional, signing of the registry, drinks and canapes, dancing – you name it. I type songs into a specific Note when I hear or think of them, which is making it easier to narrow down our faves. I've also got a dedicated "Wedding" playlist in iTunes to pass on to our DJ.
Vows/ Readings/ Wording: This is where I jot down great quotes or ideas for readings or thoughts about Ramai that I want to write into my vows.
Wedding Bible: We haven't got a wedding planner (that's me guys!) but we've hired a friend to do our on-the-day coordination and I've created a comprehensive run sheet for her to follow. I'll be printing it all out – along with moodboards and other visual info – and sticking it in a nice notebook for her for the day. Preparation is golden.

Random notes:
Wedding forums scare me slightly. I find them helpful 10% of the time (and note, I haven't become a member of one, I normally stumble into them blindly when I'm googling info on something) but 90% of the time, I find them strange.
Every time someone uses an abbreviation it takes me a good minute to work out what they're talking about (apparently MOH does not stand for Messages on Hold) and the majority of the time, the style preferences of the forum users and myself are… erm… different. Vastly. Which is neither good nor bad, but not very useful for me personally.
MOOD
I think calling a bride-to-be a "bridezilla" is about as derogatory as calling someone who's looking after their health an "anorexic psychopath" but in the same token, I don't agree that getting married gives you license to abuse anyone that crosses your path because you happen to be in a crappy mood (not that anyone here would do that of course, but you do hear the horror stories!) Respect, always.
The thing is – and I work in marketing/ PR, so this is speaking from experience – when you're organising any event, not to mention the biggest event of your life, there will be hours or days where it will all get too much. It's a given. I've been there and have had several moments where I've uttered "Ugh, I'm so over this!" and then an hour later, have called Ramai excitedly because everything has fallen into place or I've found an alternative.
The best remedy to wedding planning madness is:
1. Stop what you're doing and focus on something completely unrelated to your wedding. Step awaaaay.
2. Understand that losing a day or two of planning time isn't going to matter in the long run.
3. Acknowledge that you'll get twice as much done when you're in an electric, throw-anything-at-me mood – we all know this feeling, you can conquer the world when you're like this!

That's it. I've noticed that this real sense of calm has washed over me over the past couple of weeks and it's purely because everything is now taking shape, so just know that it WILL come together. Wedding planning is a huge job and the easiest way to get through it is by plotting things out on a timeline/ checklist and working your way through the list, doing the most important things (like venue booking, dress buying and so on) first, and then plodding through the rest as time goes on.

Random notes:
I love running and it's been my saviour throughout the planning process. I'm sorta training for a half marathon – the race is 3 weeks after our wedding, so haven't made a decision on whether I'll run it yet – and the benefit is that there's no way I can come back from a 15km run without a clear head. If running isn't your thing, I really recommend trying some form of exercise to help keep stress levels at bay.
Also, delegating is crucial – something I've only learned in the past month (and something I've never been very good at, it's definitely been a learning process to get over the self-imposed guilt about asking for help). This morning 2 of my girlfriends came over and helped me make a tissue paper tassel garland, and with 3 of us doing it we got it done in no time. Whip them up a fruit platter or pour them a glass of wine, and you'll be amazed how fun your little crafting sesh will be. Ask and ye shall receive.

STYLING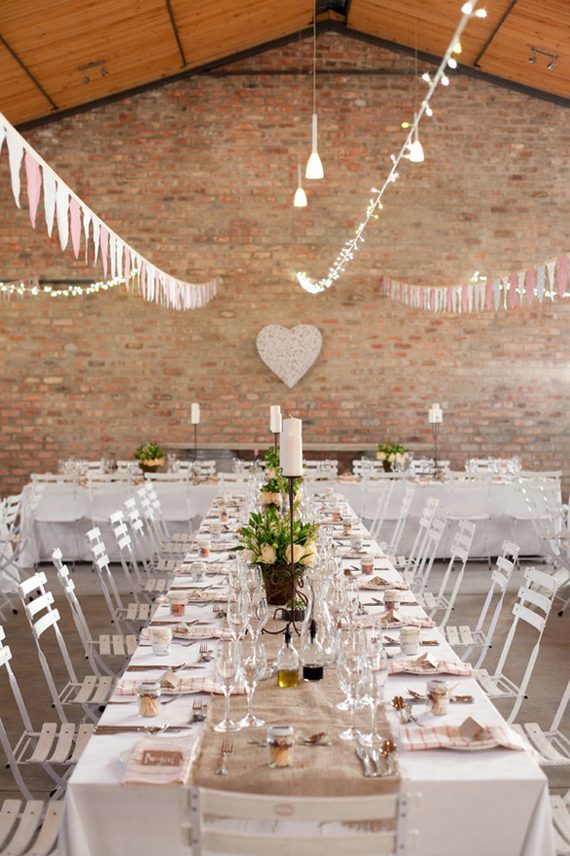 Unfortunately I can't show you a great deal of what we'll be doing style-wise without spoiling the surprise, but just know that there have been a million trips to Bunnings and Spotlight and fair bit of DIY-ing going on!
We're also utilising some of the fantastic inventory from Little Gray Station (the business owned by our friends Judi and Kris) and Jude has been great, texting me when she's purchased something new to see if we want to use it. How good is that?
Speaking of styling, looks like I'll be styling a wedding in September. Woohoo!

SHOPPING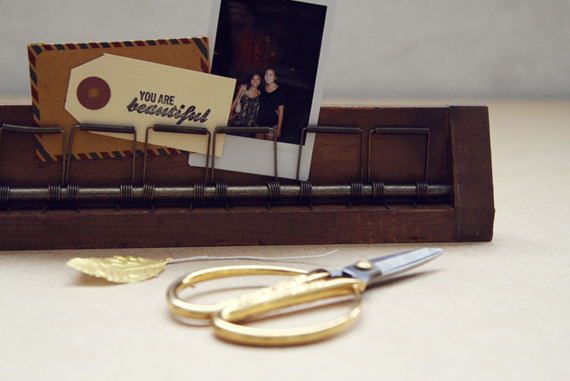 Having limited time to get out to the shops means I've been shopping online like a boss. (I've been waiting to use that).
There comes a point where you have to weigh up whether it will actually cost more to DIY something or cause unwanted frustration and because Australia is quite limited/ expensive when it comes to craft supplies, there are some things I've just gone ahead and bought because it's easier.
Recent purchases have been a vintage ring pillow (Etsy), white paper lanterns (eBay), the above vintage photo display (The Wanderlust – awesome store run by Danni from Oh, Hello Friend), an Instax Mini 25 for our guestbook photos (Amazon) and a few other small items.

THE STUFF WE HAVEN'T DONE
+ Rings and jewellery – although we're meeting our jeweller tomorrow so should have the rings sorted asap!
+ Vows/ speeches
+ Final song list
+ Organising desserts
+ Hair and beauty decisions – hair up or hair down? Eek!
+ Buying the alcohol 
+ Wooden signs and a bunch of other decorations
+ Running through the day with our MC
+ Venue meet-up with suppliers
+ Paper goods (programs, signs, tags and so on)
+ Gifts
So there's still a bit to do, but we can do it! Feeling positive.

I hope you enjoyed a little insight into what we've got going on at the moment, and that life is absolutely brimming with goodness wherever you are and whatever you're doing! Leave a comment below to tell me what's going on for you – or some wedding planning advice if you have any, it will definitely be gratefully received. x