UNDER. 3. WEEKS. TO. GO.
Holy moooooley.
Here's how this excited bride-to-be has been keeping busy of late…
Health & Beauty
No-one had the heart to tell Rachel that she'd mistakenly covered her face in Betty Crocker Vanilla Icing. 
The lowlight of the week was definitely spending Wednesday doubled-over in pain with… get this… kidney stones. I know – what? All is well now but I definitely won't be rushing to experience that kind of pain again. Eck. 
Kidney stones aside, on the beauty front I've been madly slathering Sodashi's beautiful new Brightening Marine Mineral Mask all over my face twice a week and hand-on-heart, I can honestly say that this is the best mask I've ever used. Period.
I always look for 'brightening' properties in my skincare (to counteract pigmentation – I live in sunny Queensland after all) and the consistency and way the mask leaves my skin feeling is just divine. It's nice and thick 'n' creamy and comes with a handy mini "spatula" (I'm sure this is the technical term) for applying the product. Winner.
I also start my 12 Hypoxi sessions next week so will do a full wrap up before the wedding as I know a few of you were keen to know more.

Mood
I'm not going to sugar-coat this – my moods over the past week have been kinda up and down (and up… and down). So fun, you guys!
On Tuesday, before The Kidney Stone Adventure, I was feeling so "un-me" that I left work feeling sick, called my naturopath to see if she could squeeze me in for an appointment ASAP and literally had to hold back tears as I walked through the door and she greeted me with a big hug and a knowing smile.
The conversation basically went like this:
Her: "So lovely, what's up?"
Me: "I'm just feeling a bit… you know… UGH… and…"
Her: "You're melting?"
Me: "Exactly."
Her: "Mmm hmmm." (knowing smile)
We chatted about what was on my plate at the moment and the ways I could make the last couple of weeks before the wedding less crazy-crazy and more crazy-good, and I instantly felt better. She made a very good point that when you try to live/ do live your life at an ambitious 10 out of 10 most of the time, dipping down to a 7 out of 10 can have a huge effect on the way you show up in the world, and that often, there may be other things at play.
Sam (naturopath wonder woman) is a specialist in female hormones and previous tests had revealed mine were quite out of whack, so she stocked me up with some fantastic supplements to help them along and I feel eleventy million times better already.
If you're ever feeling slightly left-of-centre and you feel like "something is just not right" I can't recommend getting a hormone test enough. The results may surprise you. Burnt out adrenals and weird cortisol readings ain't cool in the long-term sweet thangs!
Random tidbit:
In discussions with Sam, we came up with a plan for a Wedding Week, which will kick off on the Sunday night prior to the wedding and entail a bushwalk, reading, pampering, lots of quality time with Ramai and absolutely no planning (until the day before, which is Decorate The Venue Day). Sounds pretty much perfect to me!
Organisation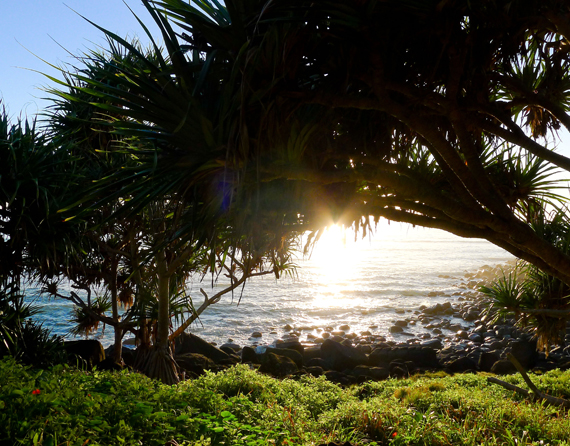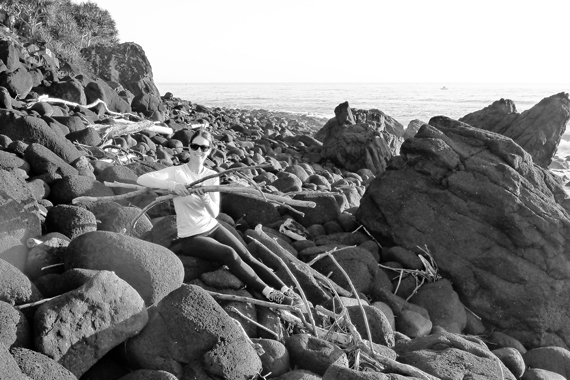 I think in my last update I said that we were aiming to have everything pretty much sorted out by May 6.
So, did we get it all done? Not quite. Lots of it, yes, but there are still a few things to wrap up, and following a trip to our venue last weekend we realised that there are some decorations required for areas we hadn't previously considered. Never-ending I tells ya!
Some of the things we have been doing:
THE ARCH 
As you can see above, this morning we wandered across to the beach to go on a stick finding mission so we can create our very own "rustic arch" for the wedding. I love the sun/ salt-bleached ones we found on the rocks and looking forward to seeing how it all comes together!
THE FLOWERS
All has been decided, and they are going to be epic.
THE SIGNS
Ramai visited his parents yesterday, who were getting rid of some weathered old fence palings, and what do you know – WE need weathered old fence palings! Win win.
THE LIGHTING
Is freaking expensive. But necessary. Currently going through a gargantuan quote and picking the essentials, but we're thrilled to be working with two guys that just 'get it.'
THE VOWS
Are nearly complete! I had to stop writing them on the plane to Melbourne yesterday as I was tearing up too much, and then had to pretend I was reading a really sad book (Danielle LaPorte's The Fire Starter Sessions, FYI, which is anything but sad).
Note to self: finish vows off in a private place. Second note to self: practice like a mofo to avoid full-on tear-fest at altar.
THE DRESS
Now I've been saving the best news for last. As mentioned above, yesterday I flew to Melbourne for the day, and for a very special reason – to pick up my wedding dress!
Seriously, is it legal to marry a dress? I'm crazy about it! Love love love. It's everything I dreamt of and more, and my girlfriend who accompanied me as I picked it up simply said (tears in eyes): "Oh Rach, it's just so YOU."
'Til next time! Drop me a line in the comments to tell me what's going on in your world, I'd love to chat. 
Image: via JustB