Well, if we're going to get technical, it's actually 4 weeks and 5 days til THE BIG DAY but to keep the butterflies at bay for this prone-to-overstimulation soon-to-be-wife (also prone to hyphenation) let's just say 5 weeks shall we?
Here's the scoop on what's been going on since my first update.
BEAUTY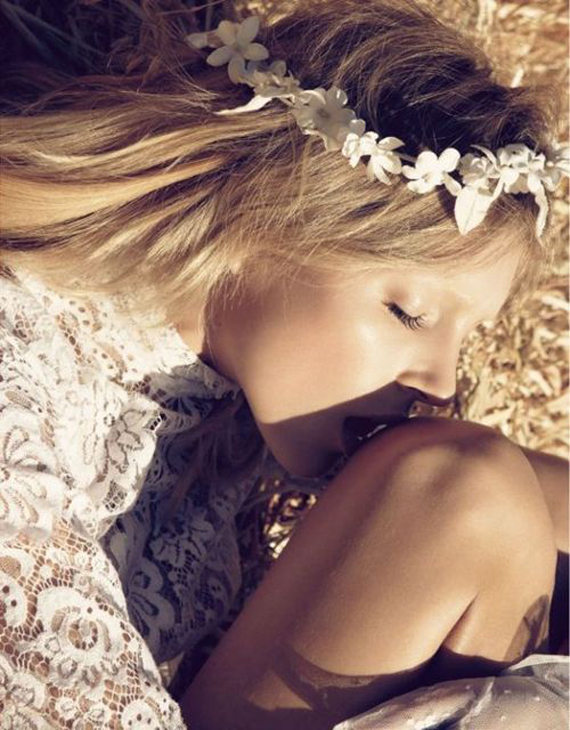 I've had 1 x beauty treatment in the past week and 4 x compliments on my skin so I think I'll take that rather decent ratio and run with it. Hey-yah! It's a nice feeling to know that the results of the sessions are visible to people that aren't examining my face closely in a rearviewmirror, which, let's face it, is one of the most flattering mirrors on the planet (do you agree?) and one of the only mirrors I do the wink/ side-mouth tongue-click/ trigger-finger point thing at myself.*
On a serious note – now that I've easily earnt my ten points for modesty – the noticeable improvements to my skin can only be credited to the below:
1. The Hydrazone package from Pure Indulgence that I mentioned previously. Winner. My last sesh – a microdermabrasion – is tomorrow and I'm going to miss these gorgeous treatments dearly.
2. Being vigilant with taking my Nails, Hair & Skin vitamins (2 a day).
3. Ensuring I add chia seeds into my day somehow – either in smoothies or sprinkled on salads. They work.
4. Fish oil capsules!
5. The delicious combo that is Dermalogica Skin Smoothing Cream and Trilogy's new Rosehip Oil Antioxidant + (and just when I thought Rosehip Oil couldn't get any better!)
The combination seems to be working so far, and now that I've made a commitment to myself to seriously overdose on vegetables over the next month, my hope is things will only get glowier. And that the under-eye wrinkle fairies might come and magically erase the expression lines under my eyes while I sleep. Dream a little dream.
* jokes. I do that in all mirrors. Ha!
HEALTH
I'm thrilled to be part of a fabulous online event called Selfish for 27 days, run by superstar Susana Frioni, and my focus for the 27 days is going to be on a "Happy Body, Vibrant Mind." I think I'll make that my unofficial mantra and what it means to me is:
Happy Body = a body that is nourished by energy-giving foods; food that leaves me feeling clean and satisfied, as opposed to sluggish and wired/ uneasy. A body that moves with ease, that sweats, is flooded with endorphins on a regular basis and as a counterbalance, is stretched and nurtured.
Vibrant Mind = a mind that is full of electric thoughts – sizzling creative energy, a steady stream of optimism (regardless of what's going on around me). I'm not normally much of a TV watcher but got sucked in to a few hours of "couch potato-ness" over the weekend when it was raining torrentially outside, and by last night, I felt flat. I realised that the next month needs to be about reading uplifting books, choosing a few stellar affirmations, writing notes and love letters (!), connecting with friends and fam, and injecting as much happiness into my life as possible.
I also came to the conclusion as I was talking to Ramai last night that I need to seriously switch off from regularly checking Twitter and Facebook for a while after a few incidents on the weekend where I realised that people's updates were directly affecting my mood. It was a lesson in detachment I really needed, and a reminder that repetitive whineging on social media won't only make the complainer feel bad, it'll bring down the mood of the people reading it as well. Not ideal.
MOOD
Despite a couple of low energy moments over the weekend, I'm feeling pretty damn ahhh-mazing at the moment, and as Ramai mentioned to some friends on Saturday, it seems like the closer the wedding gets the calmer we both feel.
We're both not fans of public speaking, which is something I will really be working on post-wedding (I look forward to the day where I'm literally begging people to let me rock the mic like nobody's business!) and even so, Ramai said he's not feeling nervous about his groom's speech and is actually looking forward to saying a few words. I'm sure that will change a little on the day of course, but I think it's easy to build these things up and freak yourself out when really, you're talking to a room full of your favourite people in the universe, who are there to love, not judge.
We're writing our own vows and I'm sure the heady combo of nerves and emotion will make it quite overwhelming to come out and say these to each other straight off the bat (pass the champers darling! No… the bottle!), but I'm kinda vibing on the vulnerability of it all. You can plan a wedding down to the last detail but the rawness and real emotion is something you can never plan… and that's where the magic lives.
*** I should make mention here that I still get teary over some of the sweet messages and emails Ramai sends me daily, so I can only imagine what his vows will do to me. Just call me Blubber. Blub blub.
ORGANISATION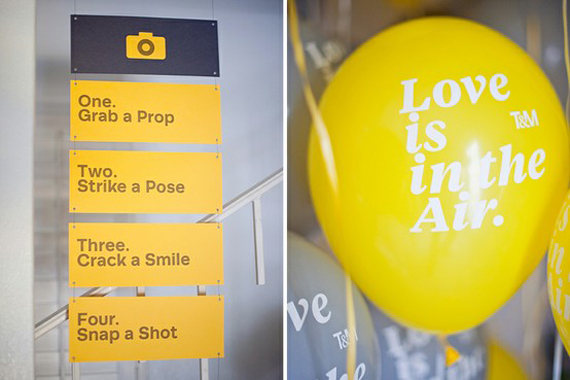 There are 26 things left to do on my list – do you think I can get them done by my self-created deadline of Sunday 6 May? Here's hoping, I love a good challenge!
Some things that we got sorted over the weekend were getting our notes done for our vows (I now just need to pull mine together properly), sorting out the photobooth, approving the menu design and getting all the details for the ceremony programs off to the designer.
Big ones this week are the script for the MC – is there some kind of template for this, married friends? – choosing all the songs, booking beauty appointments, making the "R & R Wedding Bible" for our day-of coordinator which will have a complete start to finish run sheet with every little detail and images, and finally, doing the big meet up at the venue with all the suppliers. We also need to hunt down a timber yard.
Fianlly, another notable event is that we're about to start this really fun game where we see how fast we can get our bank balance to go down. It's just like gambling, only there's less chance of getting any back. Yippee.
THE CONUNDRUM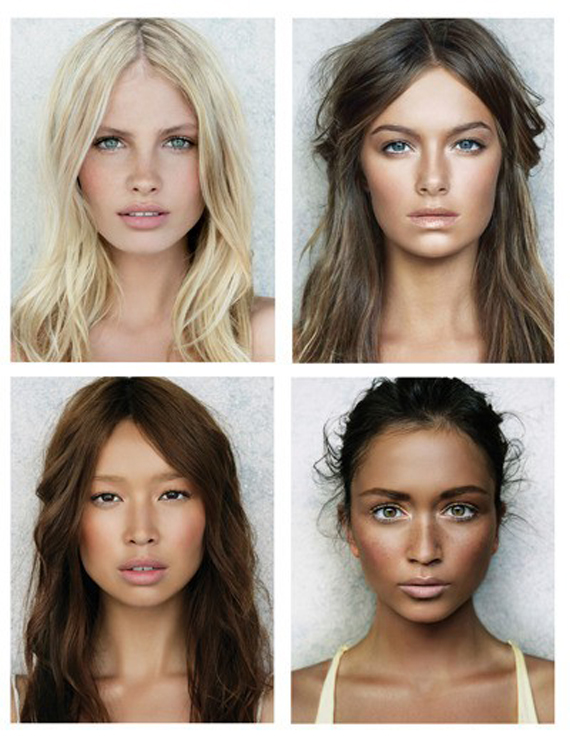 Last but not least: hair up or down? Half up and down? In a crimped side pony? I can't decide!
I may even post some pics in the next few weeks and you guys can tell me your thoughts! (not of the crimped side pony, silly billies, although I did rock that at my 7th birthday in 1989 and it was quite delightful).
So there you go, 5 weeks and counting and a lot to do before then, but bring it on! I was just reading my horoscopes on AstroStyle and it said that 2012 has been the busiest year of my life, and ain't that the truth?! Maybe 2013 will be the slothiest year of my life to balance it all out? I realise slothiest may not be a word.
Big love and hugs to you all, and thanks for understanding my random posting schedule at the moment, I can't tell you how much I appreciate it! x
Images: Beauty | Health | Mood | Organisation | Hair