You're a seeker.
A go-getter. A fanner of inner flames.
And you've felt the pull.
Seen the spark.
Witnessed your cells explode with possibility.
You've come alive with that vision of a holy-mama-this-is-good kinda life and you know you've got a wellspring of wisdom inside.
But then there's the self-defeating thoughts. The confusion. Stuckness. Full-blown fear. The disconnection from what's real and true.
A whole lotta swirling chaos and a touch of head-against-the-wall madness. 
Yep. We feel you.
We've bitten the dust. We've operated under house arrest thanks to persistent doubts and insecurities. We've been bowled over by our conniving and merciless inner saboteurs. Comparison coma? Guilty as charged.
But we're here to shake things up a little. To break the pattern. And we're going to use our friendship, our experience, and twelve soulful lessons on clarity, connection and coming home (to yourself) as our launchpad for change.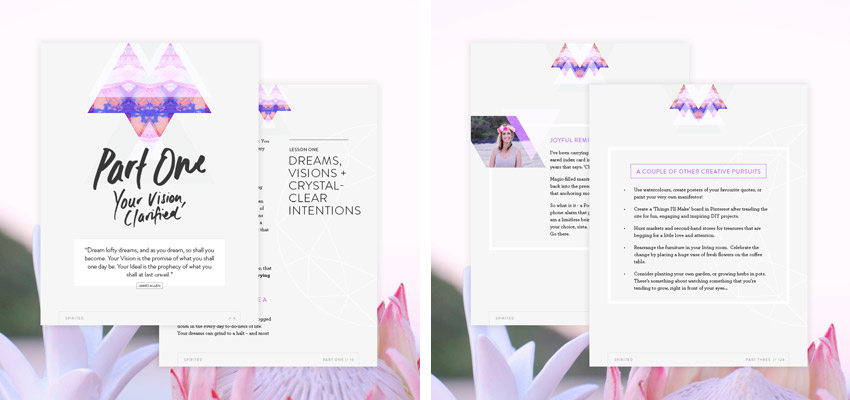 ---
"Let Tara and Rach's wise, soulful words guide you to the life of your dreams. This book is EPIC!" – Jess Ainscough
"HOLY WOW! Spirited just blew my socks off. Seriously – everyone needs this eBook in their life."– Melissa Ambrosini
"Spirited will crack you open in more ways than you can imagine and change the way you do life, for the better." – Susana Frioni 
---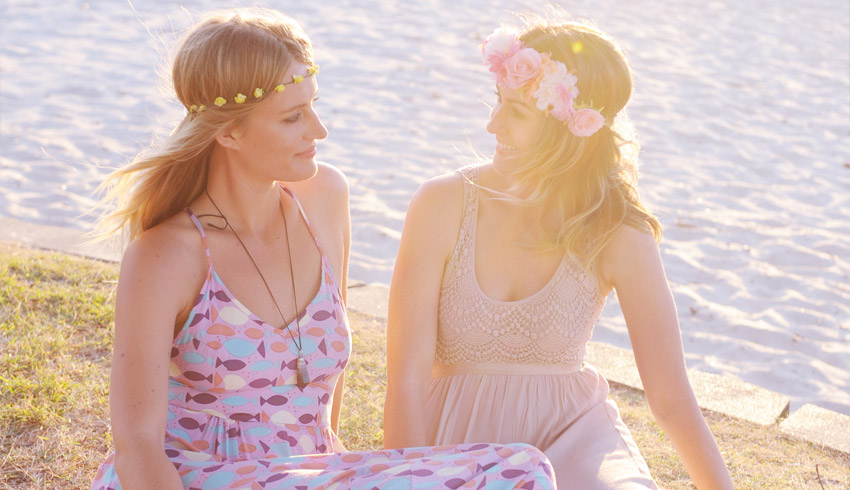 Your investment: $29
(+ GST for Australian buyers only)
Part memoir-style storytelling, part workbook and part ultimate guide to YOU, we're not afraid to go there with the Big Stuff. We muse on dreams and visions, fear, self-sabotage, comparison, the Ego, the inner critic, stillness, balance, joy, creativity and self-expression – and more.
---
"I do declare, SPIRITED is one of the most exquisitely-designed e-books I've ever seen. A work of art!" – Alexandra Franzen
"The words literally vibrate off the page."– Alana Wimmer 
"Spirited has left me with goosebumps on my skin and a fire in my belly. It's powerful." – Amelia Williams
"Just exquisite." – Katie Manning
"Strong, stunning and soulful – the most beautiful book I've ever seen." – Yvette Luciano
---
As life coaches, we've guided and championed scores of women as they've busted through the fears that kept them hostage, let go of old stories, identities and limiting beliefs, and honoured that (sometimes tiny) voice that finally speaks up loudly enough to say 'Enough.'
We've watched on with pure delight as they've emerged from behind the self created shields erected in front of them, as they've played bigger, owned their inherent worth and allowed their light to shine.
Spirited is where we share everything that working with these women has taught us. And stories that have shaped us.
SPIRITED:
Packs a purposeful, intentional punch. It will guide you back to where the REAL gold is – your heart.
Is an unlearning of the 'I need to improve' epidemic. You already know the answers, and you're about to dive deep to unearth 'em.
Serves as a rich testament to love, truth, friendship, self-expression, vulnerability, creative sovereignty and profound happiness.
And it's a freaking beautiful assault on the senses!
Inside, we lovingly guide you through:
Overcoming meditation resistance.
Honouring your wildest, most thrilling and potent dreams.
Giving fear the heave-ho and swinging the door wide open to electrifying courage.
Creating balance from the inside out; using natural rhythms and the chakras as your arsenal (instead of your To Do list).
Joy-inducing rituals to set your heart alight.
Your relationship with your Inner Critic and your Wisest Self.
With personal (and intimate) insights from us, actionable wisdom and rockin' soul sesh's.
We made this for you, Spirited Sister.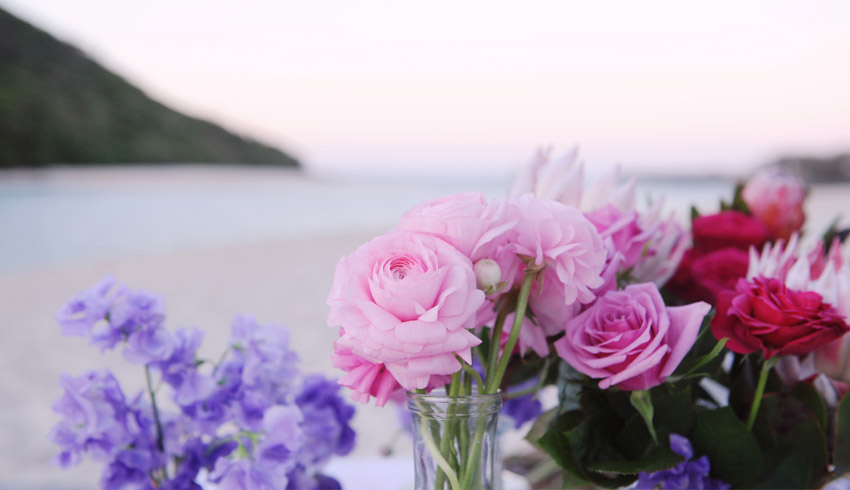 ---
"Oh-so-pretty and totally love-soaked." – Tahlee Rouillon
"Seriously BLOWN AWAY. Girls, this is just beautiful magic." – Rhiannon Griffiths
"I love the design and the beautiful words. I can feel the energy you have both put into it. You guys really nurtured this – love is radiating from the words on the screen."– Kristen Graham
Read what many others have said here.
---
Let it go on the record that this eBook – and the whole process of creating it – has been backed by a very special, very mysterious and wildly magical energy.
Spirited carried us, not the other way around. It became a living, breathing expression of both Tara and I, and without a doubt, took on its own soul. This is what they mean when they talk about 'birthing' projects. It even gestated for nearly nine months! 
From the breathtaking design, to synchronicities and cosmic nudges a-plenty – '11:11 again!' 'I woke up at 4:44am' 'OMG, we've been on the phone for 1:11:11!' , the essence of this book – and everyone who has played a role in helping us bring it to life – has rocked us with its presence.
You've been warned. This ain't any ol' eBook. 147 pages. Out-of-this-world aesthetics. Our very Spirits woven through the pages. 
Join us.
GET SPIRITED.